Never give up on the sale
July 11, 2018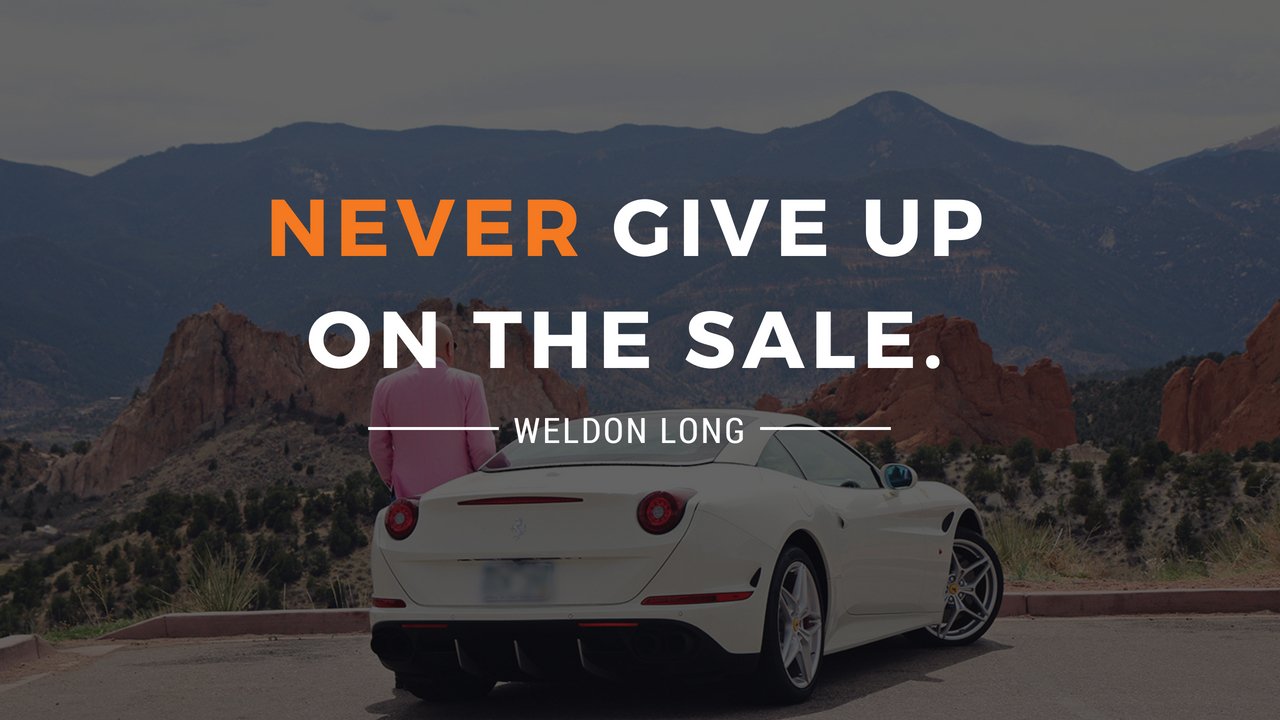 One of the most important lessons that one can learn in life is to never give up and never surrender. I recall the years from 2000 through 2003.  I was in prison and was seeing the Parole Board every 6 – 12 months.  When I went to see them, they would deny me parole.  It was reminiscent of that movie The Shawshank Redemption where Red would go in front of the Parole Board every year, and they would deny his parole.  It was very frustrating.
Finally, toward the end of my sentence, with only a year left in prison, I was credited with saving a prison guard's life.  It is a long story and you should read about it in my book, The Upside of Fear, but the reality of my situation was that I decided not to see the Parole Board anymore, which meant I was going to do my last year without having to go through the process of begging for my release.  However, after saving a cop's life, my Case Manager came to me and told me that I needed to see the Parole Board.  He said, "You just saved a cop's life!  There is no way that they're not going to let you out!"  I agreed and then went to see the Parole Board.
I went in and told them my story.  Everything looked perfect. Later that afternoon I went to see my Case Manager and guess what… I was DENIED.  Even after all that effort, I was still denied Parole.  But here is the thing, I stayed focused on my Process.  By that point, I was so committed to building a life of Honor, Character and Integrity that I was not going to allow one disappointment and one setback undo all my hard work.  Even though I was denied Parole, one year later I got out anyway.  I believe because I stayed true to myself, because I stayed true to the process and true to my principles, within a few short years I had built an INC. 5000 Company and wrote a New York Times bestselling book.
Stay true to the process and eventually you will get the results you deserve.
---