Reach your business goals with the power of consistency!
Create focused, committed and highly-effective sales professionals
Does your team struggle with focus?
Does your team struggle with consistency?
Does your team blame outside factors for performance problems?
Does your team take 100% responsibility for results?
This Program Has Helped Hundreds Of Businesses Both Big And Small, Including Companies Like…
Weldon Long's POWER OF CONSISTENCY PROGRAM holds the POWER to transform your business with BIG impact and LASTING change. It is designed to inspire and fortify sustainable mindset and behavior change among your team and produces powerful results. Here are some of the potential results you will experience:
Accelerated sales productivity, profit, and a surge of customer satisfaction.
Enduring increases in focus, morale, confidence, and energy.
Awesome sales results, month after month.
Employees that can thrive in the face of adversity.
A fully engaged, deeply committed, proactive team that can think big and act with courage.
Responsible professionals with positive habits that create consistent growth.
Transform Your Life With Lasting Change
Who is this Program For?
The Power of Consistency 1-Year Program is designed for small and medium-sized businesses that could use a leg up in increasing their profitability! It was created for your company's leadership, your staff and your sales team.
This Program is For You, If:
You ever get so busy in your business that you can't think straight, yet at the end of your day you realize you never got the really important things done
You get so busy fire FIGHTING that you never have time for fire PREVENTION
Your company is organized around people who can be inconsistent and unreliable and not around business processes and systems that consistently deliver excellent customer service and high profitability
Your sales are struggling, preventing you from reaching you your business goals
Have questions? Contact us:
What's Included in the program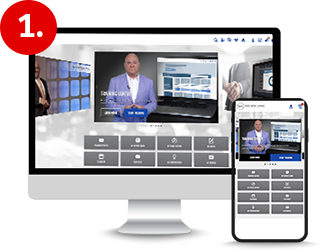 Online Training
(More than 6 hrs of Customized Curriculum)
On demand, 24/7 virtual training program designed for your whole team.
Includes The Power of Consistency and Consistency Selling Programs.
35 additional pre-recorded Mindset and Sales training sessions. (17 hours of content!)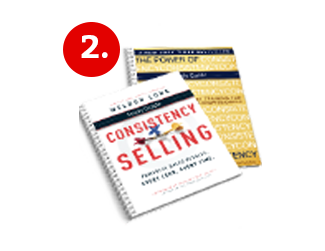 Digital Workbooks and Instructions
Keep track of progress by using study guides that break down the simple methods that help you apply Weldon's techniques to your daily life as well as business.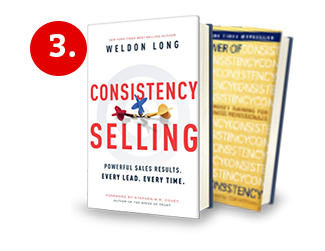 Hardcover Copy of Each Book
Weldon Long's New York Times Bestseller, The Power of Consistency – Prosperity Mindset Training for Sales and Business Professionals and Consistency Selling – Amazon Bestseller in Leadership Training
Sign Up For The Program
This year-long program is available for your whole team for $
497

per year plus $

199

setup fee.
If you have any questions or would like to know how this training can help your team, schedule a call today.
Contact Us for Enterprise Pricing

Creating wealth in sales and business has as much to do with what you are thinking as it does with what you are doing.
I know this because I spent 25 years of my life failing in life and business to the point that in 2003, I was literally broke and homeless. I was thirty-nine years old and living in a halfway house at 3808 N. Nevada Avenue in Colorado Springs, Colorado.
Yet once I figured out the foolproof process of creating sales, business and financial success, I grew an Inc. 5000 company within just a few short years. Since then I have earned millions of dollars using the same process.
This process has been used throughout history, and it has successfully worked every time it's been used – WHEN it's implemented PROPERLY. And that is the key.
Nearly a hundred and fifty years ago James Allen wrote, "Dispersion is weakness; concentration is power." The key to growing your businesses and achieving wealth and financial prosperity lies within the wisdom of those six words. And the good news is that everything you need to do to create wealth and prosperity is easy. The bad news is it's a little bit easier not to do it.
I have spent the past 20 years teaching sales and business professionals how to create unlimited wealth and prosperity in their professional lives. The only limit is your own desire and willingness to follow the plan.
So, if you're satisfied staying at the current level your business has reached … if "good enough" is good enough for you, then read no further. BUT, if you want more … as in, happier customers, a growing network, recognition and influence in your industry … and an engaged team of powerful professionals that have your back and your business's best interest in mind. Sign up your whole team for this powerful life and business changing program based on my New York Times and Wall Street Journal bestseller, The Power of Consistency!
What Clients Are Saying…
Holy Cow Weldon! When you said your sales team would work quickly, I had no idea how quickly. We are a month or so in and our average sales has increased by $5,000!
What I really appreciate is how complete the system is. It includes the presentation system, the pricing, and the menu-based price cards. Every other sales training we have taken, only told us what to do. Your system is turnkey and does the work for us! Thank you so much for your support!
Sam Gowland
Gowlands AC
During one of my consulting calls with Weldon, one of my sales guys called and told me he sold a system for $24,000 using Weldon's sales process and system pricing. He's never had that kind of success in the past.
Ian Duke
Weathermakers
Using your sales system our average ticket went from $8500 to $13,000.
Ed Bailey
Air Services Unlimited
"I have easily attended over 30 formal training programs from various management skills/public speaking/sensitivity/health/quality/ethics etc. that were very well done by professionals and also very costly to the company. Your sales program is by far, 10X, the best experience I've had in my working life."
ALL TEMP
Dave Clark | Chicago, IL
"I just finished Weldon Long's sales training. I can tell you that I have been involved with many sales training sessions during my 26-year career here at Habegger. All of them had value. But this training was better than anything I've seen!"
The Habegger Corporation
Jeff Gilley, Branch Manager | Ohio
"After hearing you at the Sales Manager's Meeting, I had been telling my Territory Managers about you and was excited that they too would have the chance to be inspired and motivated as I had been. Afterwards they all commented on how they sat on the edge of their seats listening to your every word."
Peirce-Phelps, Inc.
Mike Sullivan, Sales Manager | Philadelphia, PA
"You not only inspired our sales team, but also encouraged our operations and field staff with your direct-but-thoughtful presentation style. With a wickedly sharp sense of humor and a less-than-reverent approach to the age-old art of kitchen table sales, you continue to transform the way we do business."
RIGHT NOW
Jeff Cox, President | Middleton, ID
"I hired a guy who has zero experience in sales or HVAC. He started just 4 weeks ago but with your system to date he has been on ten sales calls and closed six!"
All Seasons
Fred Peterson, Owner | Mahomet, IL
"I have been in this industry for more than 35 years and selling for more than 25 years. I have seen plenty of sales processes and some pretty good ones. Hands down you are the best. Not just the process itself but the real key is the weekly broadcast and the archives."
Schaafsma
Bill Krestakos, Sales Manager | Grand Rapids, MI
"BEFORE Weldon Long's Program…09 Leads / 02 sold / 22% Close Rate / Total Sales $8,041 / Rev. Per Lead $893AFTER Weldon Long's Program… 27 Leads / 18 sold / 66% Close Rate / Total Sales $166,106 / Rev. Per Lead $6,152"
Reupert
Joe Reupert, Owner | Cincinnati, OH
"Unit sales of the 49 companies that are participating in the weekly training are up OVER 58%, compared to 22% for companies who are not in your program. Your program is an ideal compliment to our overall growth and customer development strategies."
The Habegger Corporation
Atlanta, GA
"Our company's total residential sales were down 2% while the Weldon Long graduates were up 120%. Another statistic that was very interesting is the total unit movement for the Weldon Long participants was up 156%."
Mingledorff's Inc.
Mike Harrison, Sales Manager | Macon, GA
"He quickly demonstrated that he could not only engage a group, but that the group was ready to jump on board after the 3 days of training. The people who participated increased sales verses non-participants at a rate of 40+%."
Bryant
Thomas E. Archer III, Brand Manager | Indianapolis, IN
"I've always thought I was a person with goals but since I have been writing them down and repeating them daily I feel as if I really have them. Most of my days are filled with solving other people's problems in my company or dealing with family stuff. Not say this is always a bad thing but it can distract you from what you personally want to accomplish. … The Weldon Long Program has transformed my life and business!"
All Temp Chicagoland
Robbie Mehrholz, President
"We not only had a sales increase of 300% as I have outlined in our financial, we had a Profit increase of almost 10 times compared to last year! That is a whopping 1000% increase in profit! I just can't say enough about the increase in morale, confidence and energy that our company has experienced in the past few months since we began implementing the program."
Reliable COMFORT Inc.
Aaron Ruddick, Owner | Seymour, IN
What World-Class Teachers Are Saying
About Weldon Long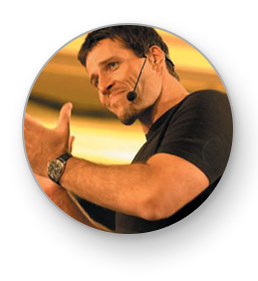 "Quite a story, Weldon! Congratulations on your turn around from prison to contribution."

Anthony Robbins

Bestselling Author and
Life Transformation Coach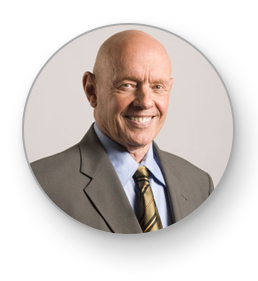 "I am convinced Weldon has a very special mission in life."

Stephen R. Covey

Author- The 7 Habits of Highly Effective People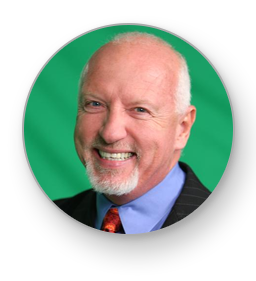 "To become the person of your dreams, read, absorb, and take the ownership of Weldon's ideas"

Mark Victor Hansen

Author – Chicken Soup for the Soul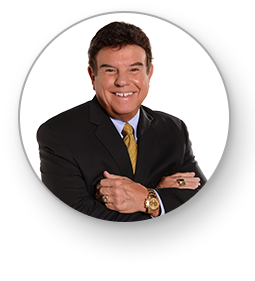 "Everyone should hear his powerful message."

Tom Hopkins

Author – How to Master the Art of Selling