Join Weldon Long for his 2022 Exclusive Event
The Business Prosperity Mastermind
October 26-28th, 2022
"Congratulations on your turnaround from prison to contribution."
Tony Robbins, Bestselling Author and World's Foremost Life Transformation Coach
"I am convinced Weldon has a very special mission in life."
Dr. Stephen R Covey, Author of The 7 Habits of Highly Effective People

About Weldon Long
Bestselling author, entrepreneur and mindset expert Weldon Long built his business from the ground up, but his story doesn't reflect the typical path of the average business owner you would expect to hear.
In 2003, Weldon walked out of a homeless shelter after serving 13 years in prison. A 9th grade dropout and three-time convicted felon, he found himself broke and unable to gain employment. Despite his bleak history, in five short years he had built a company that was selected by Inc Magazine as one of the fastest growing privately held companies in America.
Entrepreneur
•

Mindset & Sales Expert

•

Speaker

•

Author
Unlock the Power of Consistency
Solutions to fit your time, your lifestyle and your budget
Upcoming Events
Online Training
Books
Blog
Podcast
Private Coaching
High-Impact Motivational Speaker
Weldon has worked with leading global brands on hundreds of PROSPERITY MINDSET, SALES AND LEADERSHIP DEVELOPMENT, and custom keynotes and programs. Weldon's powerful message and motivating system will transform the way your people engage, commit and take action on behalf of your company, resulting in a major impact on your bottom line.
THE POWER OF CONSISTENCY
Achieving greatness in the face of adversity requires creating a Personal Prosperity Mindset that is designed to thrive in the face of adversity and succeed in the face of any challenge. Let's face it, every individual and every organization faces difficulties. The key to greatness is learning to prosper in the face of those difficulties.
What World-Class Teachers Are Saying
About Weldon Long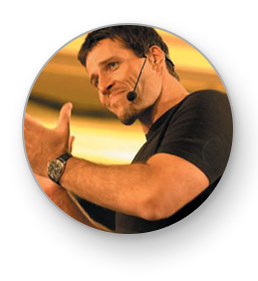 "Quite a story, Weldon! Congratulations on your turn around from prison to contribution."

Anthony Robbins

Bestselling Author and
Life Transformation Coach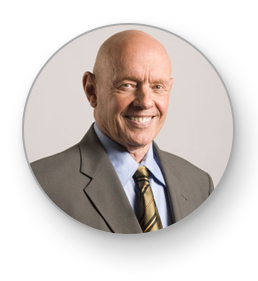 "I am convinced Weldon has a very special mission in life."

Stephen R. Covey

Author- The 7 Habits of Highly Effective People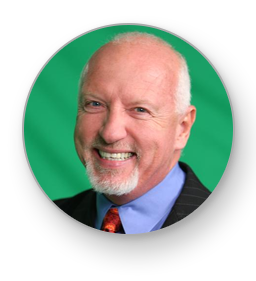 "To become the person of your dreams, read, absorb, and take the ownership of Weldon's ideas"

Mark Victor Hansen

Author – Chicken Soup for the Soul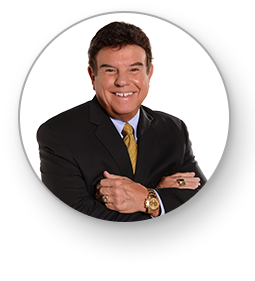 "Everyone should hear his powerful message."

Tom Hopkins

Author – How to Master the Art of Selling
"Professional then personally I have known Weldon (Wally) Long for 15 years. We have seen him speak, motivate, entertain, educate and give people self-help at a Bryant National Sales Meeting, two to three times now at Peirce Phelps (where I am employed) as a "keynote" speaker. The most recent date of 2-23-22. Along with Speaking engagements Wally has trained our Carrier/Bryant Dealers in the Sales Process and some of our key people in "The 7 Habits of Highly Effective People." Wally before he presents as a speaker he has asked me personally what were the key themes and or subjects that we would like to have a listener get out of his presentation. He has nailed it every time. We have had contractors that will come to a meeting that have seen him before just because he is returning again. That is a powerful speaker. People want to hear him again! That is impactful. Wally is a man of his word, with honor and integrity. His team, Krysta, made the arrangements this past year seamless and professional. I would recommend Weldon to anyone in any walk of life for whatever the desired need could be. He is a true friend as a result of our 15 year relationship. One that has true meaning to me."
Carl Ippoliti
Carrier/Bryant
Philadelphia, PA
"Weldon was a uniquely dynamic speaker, with a distinct talent for his craft. His message speaks to business minds from varying social perspectives, and his approach conveyed valuable keys to business and life success. His creative process and anecdotal speaking style, truly encouraged me to remain engaged. He knows how his tactics have worked for him, which makes him a true authority on business development and sustainability. With his level of energy and enthusiasm, I can only imagine that he must be the first one up even if he was the last to hit the sack. (And he'll probably wake you with a coffee and a muffin). If there is a microphone around, putting Wally on it is sure to bring about a mass positive mindset realignment."
Hailey Goddard
Mile Hi Homes
Colorado Springs, CO
"Weldon, it was so great meeting you and we so appreciate you sharing your story and your journey! We received AWESOME reviews about you! The Power of Consistency and the Money Brain concepts can certainly be paralleled into our daily lives both personally and professionally. I look forward to working with you again in the future!"
Julie Fuselier
Louisiana Society of Association Executives
Baton Rouge, LA
"Weldon Long was recommended by a PIA Past President. He said Weldon changed his life.WOW! That statement is true for the PIA team.Weldon is a living example of how changing your mindset and setting goals can change your life. You can get what you want – make sure you are not letting what you want be a passive thought but take the time to flesh out the steps on how to get there."
Brenda Steinbach
Professional Insurance Agents of Wisconsin
Green Bay, WI
"After receiving and reading a copy of the Power of Consistency, I knew Weldon would be a great fit for our members!In the real estate business, it's easy to get lost in the ebb and flows and blame market conditions, your clients, or your peers instead of taking a hard look at your own systems and beliefs.Weldon's message and methods resonated with our group and gave them the practical tools to incorporate in their business. It was a much needed boost in motivation in this post-pandemic world."
Amy Fennell
Louisiana Realtors Association
Baton Rouge, LA
"Weldon Long is an amazing keynote speaker. His messaging is clear and very inspirational, guests will leave knowing they can overcome anything if desired. Weldon spoke as our opening keynote speaker at the Midwest Multifamily Conference. His survey post conference survey's were outstanding with over 85% attendees giving him 5/5. People left absolutely loving his sessions and purchasing his book sets. Some even wrote hire Weldon for next year. As a meeting planner who books dozens of speakers a year, I would recommend Weldon a million times over."
Concetta Lorah
Indiana Apartment Association
Evansville, IN
"Weldon has shared the stage with Dr. Stephen R. Covey in a high level, professional workshop. We found him to be articulate, motivating, and inspiring. Personally, I believe we could not have contracted for a better keynote speaker to augment Dr. Covey's message."
Jeff Carney
Franklin Covey
Salt Lake City, UT
"I first met Weldon Long when I hired him to speak to and train my team in Denver, CO. Since that time, I have hired him three other times at two different locations. Weldon has proven to be a wonderful resource."
Patrick O'Donnell
Patterson Dental
LaVista, NE
"I have worked with the best in the business for many years, and I must confess that I have never seen anything like your story and the impact it has on my audiences. Your message provides unprecedented value to our clients."
Dave Behr
Competitive Edge Seminars
Denver, CO
"Over the years I've been to many training classes and heard plenty of speakers – both motivational and industry related. None have come close to bringing the positive energy Weldon brings from the main stage.""I believe the key is in his message. The fact that it applies to life is the difference maker. Add in Weldon's energy and passion and the results are awesome."
Dan Beno
Auer Steel & Heating Supply Company
Minneapolis, MN
"We wanted someone who could illustrate leadership in a very real-world way to the business professionals attending our event. In retrospect, there was no better choice for us than Weldon Long."
Dennis Kellogg
Leadership Hastings
Hastings, NE
"Weldon Long has had a long and positive association with our brands, Benjamin Franklin Plumbing, One Hour Air Conditioning, and Mister Sparky Electric.He has presented training classroom programs for our technicians, conducted webinars, developed online sales modules and most recently, was our Keynote speaker at our spring conference.We partner with Weldon Long because he can relate directly with our technicians, electricians, and plumbers. He can relate to our owners and managers. From his childhood stories of adversity to challenges as a young man, Weldon is an incredible storyteller as he rises above and achieves personal and professional success. He is motivational. He is inspirational.I highly recommend Weldon Long and the services he provides. He will inspire and teach individuals and organizations how to prosper beyond adversity in life and in business.Thank you Weldon Long for achieving transformational results for our team members and our companies."
Lance Sinclair
Authority Brands
Phoenix, AZ