Profit Is An Outcome, Not A Purpose
December 1, 2022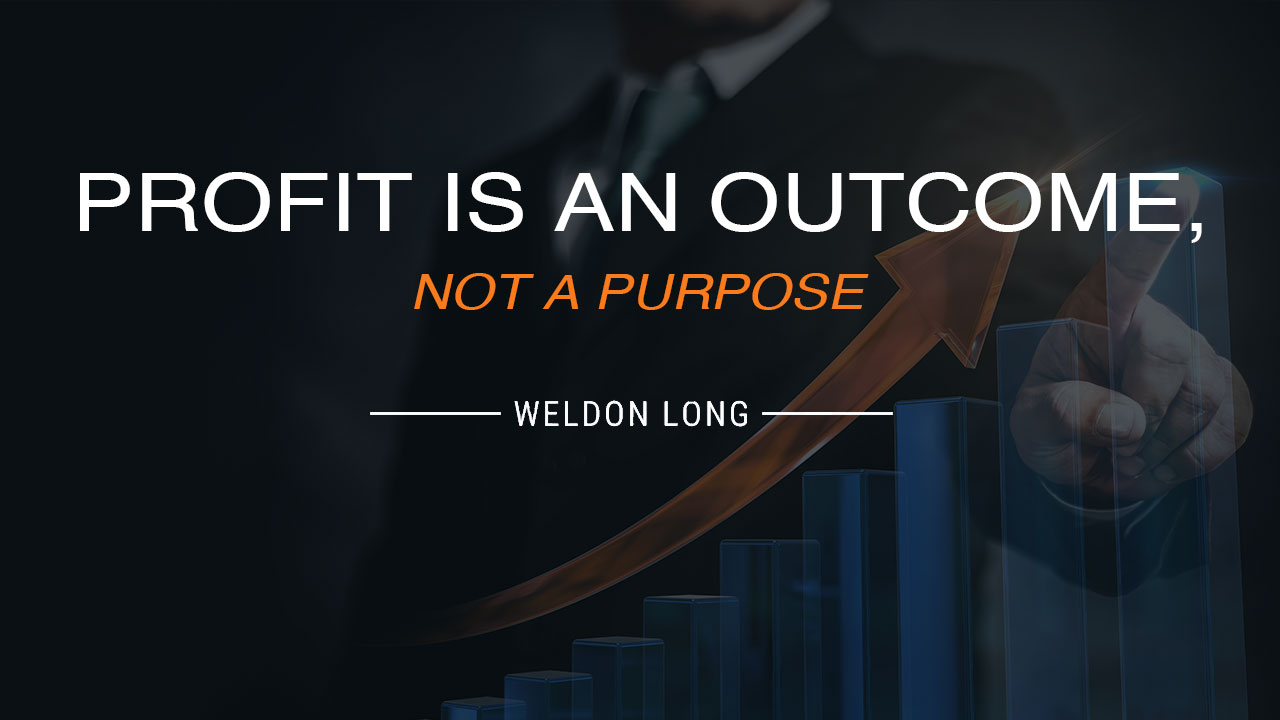 What is your business' purpose? If the only thing you can think of is profit, you probably need to reevaluate your focus.
I know firsthand that a business isn't made by its profits alone. Profits come from having a successful business, and that means looking at growth and your business' mission as well.
If you want your business to succeed, you need to focus on growth, and you have to do it before your business starts to actually grow.
In order to understand your growth, you have to take the time to plan and develop your business mission so that you can understand your customers, your target market, and your business' place in the greater economic culture of your area.
Growth As A Business Purpose
Your business needs to be ready to grow and expand to meet the demands of modern markets. When I started my first HVAC company, I knew that I wanted to provide the best HVAC service first, and focus on growth second.
It might seem counterintuitive, but that also meant that I needed to focus on growth as a primary concern. I had learned over my years working for other companies that if you did not plan for growth and prepare to adapt, your business would find itself floundering.
People today are more transient than ever before in human history, and wealth gaps have started making cost a much more pressing issue. That means that you have to be ready to bring new customers into your business and you have to be prepared to address the issue of cost directly.
The overall goal is to make sure that your business is attaining growth through customers' brand loyalty and the value your business can provide for your customers.
That means that if you think of growth as a main purpose of your brand, you will already be prepared to fill in gaps from organically lost revenue with not only the equivalent of what is now missing, but even more than before!
Mission As A Business Purpose
I've discussed before how important it is to have goals and drives outside of money to be successful, but what I want to discuss here today is developing a mission that drives growth.
People are more likely to spend money on a business if they feel like they can connect to it somehow. That doesn't mean that you will connect with every customer, but it means you should absolutely try to connect with as many of them as possible.
The best way to do that is to find something that matters to you and apply that to your business. If you're passionate about helping pets stay healthy, consider making a pledge as part of your mission to donate to the ASPCA or some other institution.
If you are a company that focuses on selling HVAC services and units, focus on keeping your community safe, cool, and warm when they need it. Letting people know that you and your business care about them as people and are dedicated to a cause bigger than just making money will help ensure your customers feel inclined to do business with you again.
Profit As An Outcome
If you focus on the procedures and processes of building your business, you will be able to achieve growth. If you achieve growth, you will see profits. And if you see profits, your business will see success.
My new online training program, the Profit Paradigm, can help you get to know how to build a solid foundation for growth and profit for your business. I believe in it so much, in fact, that my training includes meetings with me to discuss your strategies and plans for success and growth as you go through the program.
Remember: It's okay to work toward a profit, but don't forget all of the steps it takes to get there.
---